Smart Movers!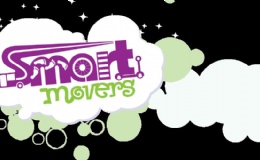 Welcome back to the new academic year. Smart Movers is an initiative which rewards primary school children for travelling by all forms of 'green' or 'active' transport.
The Smart Moving Modes of Transport are:
Walking

Scooting

Cycling

Public

Transport

Park and

Stride
If your child travels to or from school by one of the above modes TEN or more times a month, they are a Smart Mover! It costs nothing to take part in Smart Movers, all resources are provided FREE of charge!
Pupils who achieve Smart Mover status will receive a special badge each month. The design of these will change each month, can you collect them all? All badges have been produced in the UK and contain recycled, FSC paper stock.
Pupils will be asked to record their Smart Moves in their classroom, all there is for you to do is decide how you want to travel.
For more details from Bromley please click here :