Harvest Festival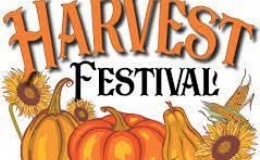 Harvest Festival - Tuesday 3rd October
Every year the food that is collected during our Harvest Festival is passed onto the Bromley Borough Foodbank to help local families in need.
As they have donations from many schools this year they have requested that we try to collect as many items as possible from the below list:
Tinned tomatoes
or
Tinned soup
If you are able to make a donation, please send this to school with your child or drop the Donation to the School Office before Monday 2nd October.
Parents/carers are welcome to come and watch the Harvest Festival, please arrive on time:
Years 3, 4, 5 & 6 – 9am - All parents/carers invited
Nursery, Reception, Year 1 & 2 – 2.30pm – All parents/carers invited
As parents, you are always incredibly generous and we look forward to receiving your contributions for such a worthwhile cause.